I am keenly aware that we are in the last moments of summer. The air is drier, the leaves are starting to give up their green hue and all of the pools have closed. For years I have dreampt of living in a place where I can take my kids and enjoy fall to the fullest. I am not to sure if there is any better way than going apple picking to kick off this season with more gusto!
I ran into one major hitch though. As I searched and planned, it seemed as though I would have to take a road trip one morning to the mountians of NC. See, there seems to be an apple mecca of sorts just south of Asheville. It is in Hendersonville and I hear the apple picking is divine! While I am no stranger to the road trip, I felt that such a trip was not in the cards this month so when a friend of mine (Janet!) mentioned that there was an orchard locally, I almost kissed her right there!
So after a little planning, coordinating Janet's fantastic organizational skills, a group of Momma's were off to the orchard!
I am sure most are getting tired of me going on and on about how thankful we are for being in North Carolina, but here I go again... Apple picking! Us! Maybe because it is in my blood, (my Grandfather was an apple farmer in California) but I was so stinkin' excited to go and it carried through to my kids as we set off for our day.
As all of us gathered together at the farm, we listened to Mr. Hubert, the sweet man who owned Hill's Orchard. His family has owned this land for generations and it was humbling to hear how attached he was to this property. Most of his family still reside on the land which is rare in this day in age.
The kids listened intently...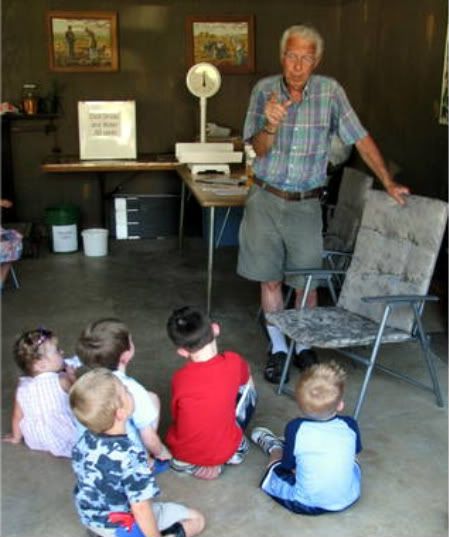 They learned about the life cycle of the apple and some facts about the types of apples.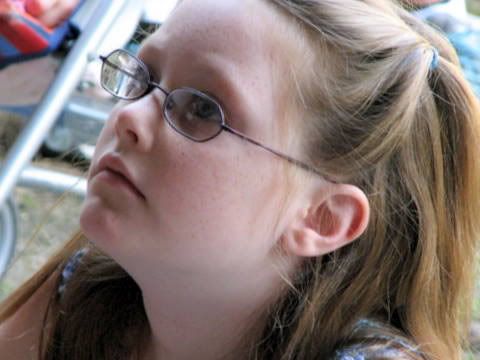 Even Jake took in information!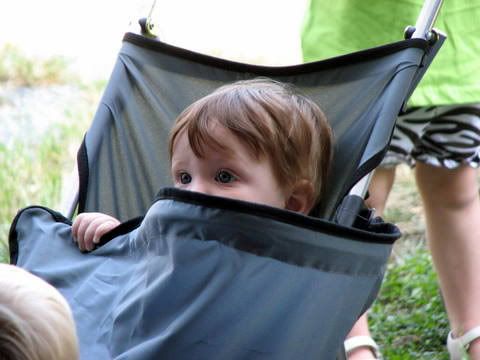 After all had been so patient, we finally set off to go picking.
And then it hit us. Insert needle scratching on the record here because as we walked up to the orchard we came across apple carnage. Good for you that this is not smell-o-vision because it reeked of rotting apples. And if you can't figure out what that smelled like, just go into your cabinet and pull out a bottle of apple vinigar and take a whiff...
After a few moments of all of us mom's realizing that this was no walk through the supermarket apple isle, the picking began.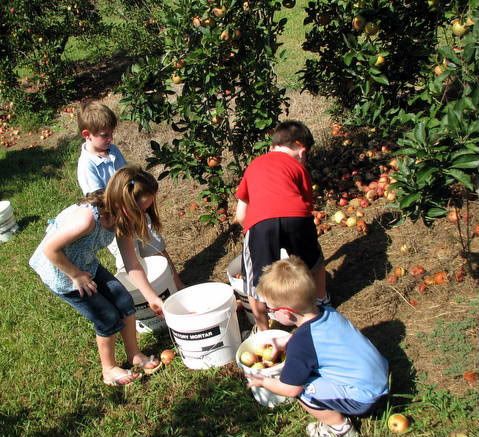 Jake patiently waited for us as we picked.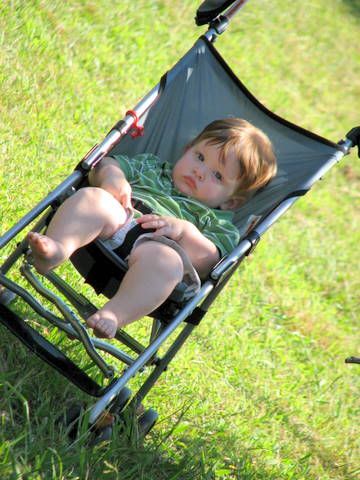 Lugging all of our bounty to be weighed.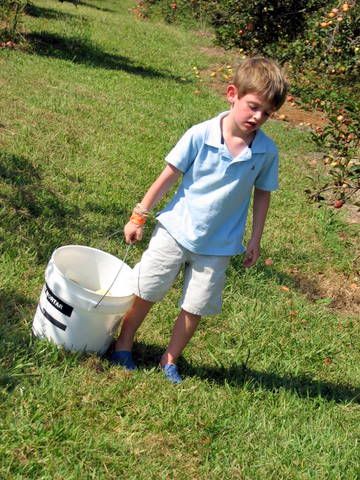 After buying all of our apples, it suddenly occured to me that I had no clue what I was going to do with them all! I had made applesauce in the past and that seemed to be a good idea so home we went with out loot. After a lot of peeling, coring and chopping the kids and I whipped up some applesauce.
Which was quickly devoured.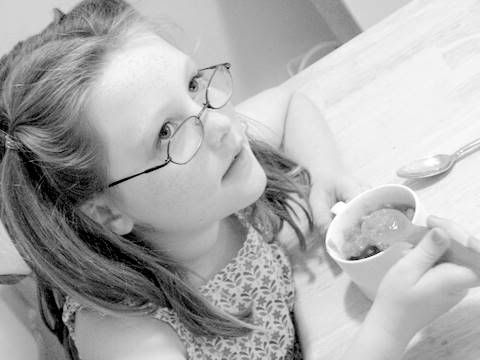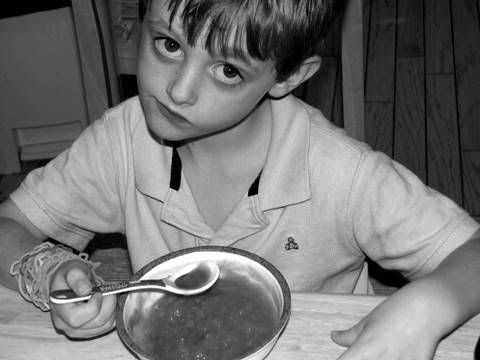 As I type now, there is a batch of apple butter simmering away in the crock pot. How wonderful it makes the house smell! Now this is ushering in fall folks.