Well, since we stayed at home all day yesterday due to sick kids, I decided that we needed to venture out of the virus infected house and go to the beach. It was just what the Dr. ordered as the kids had a great time and forgot that they were a bit under the weather.
The kids were so cute walking down to the beach. They got out of the van and immediately held hands until they reached the sand.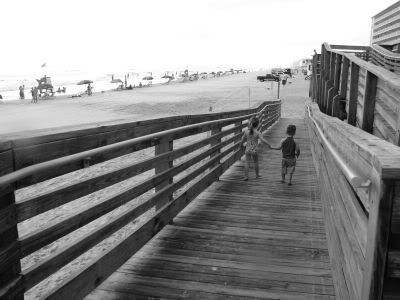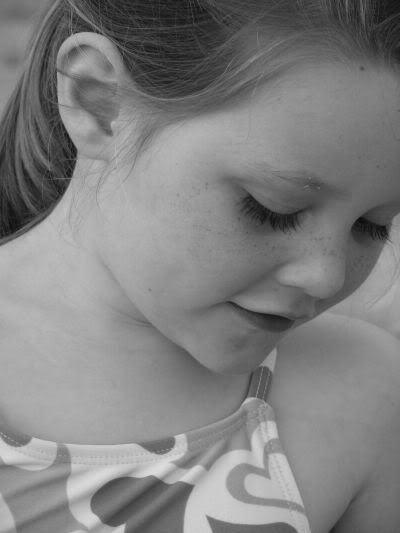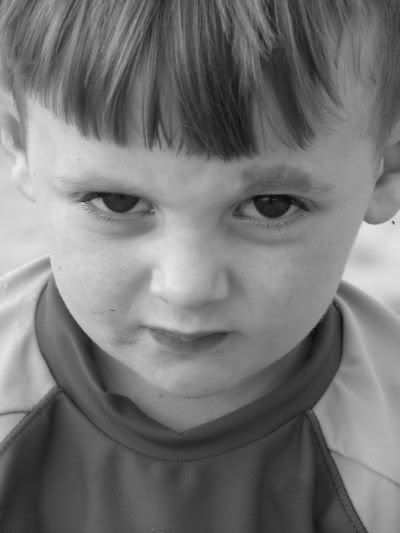 I just wanted to snap some pictures while they were playing in the sand. Kylie played along but Luke, well, the picture says it all.