This morning we ventured out of the house and went to
Lukas Nursery
. This place was amazing! It had acres and acres of beautiful plants all grown here in Florida! This put the Home Depot's and Target Garden Spots to shame. I can't wait to go there for a few hours by myself so I can just brainstorm what to do with my yard!
They also have the Butterfly Encounter. We entered into a hot steamy greenhouse that had hundreds of beautiful butterflies in them. I wish I had the kids on videotape when we first entered the greenhouse as their expressions were priceless! They were in awe of the butterfies that greeted them!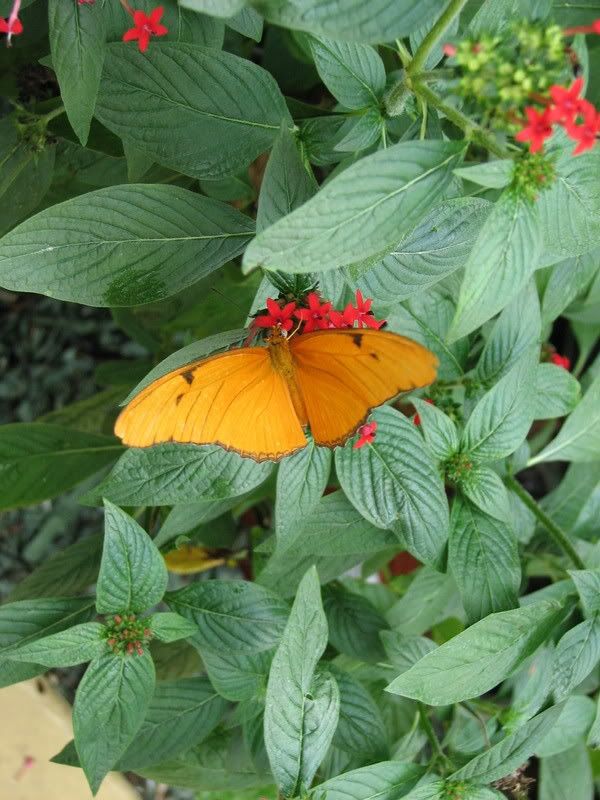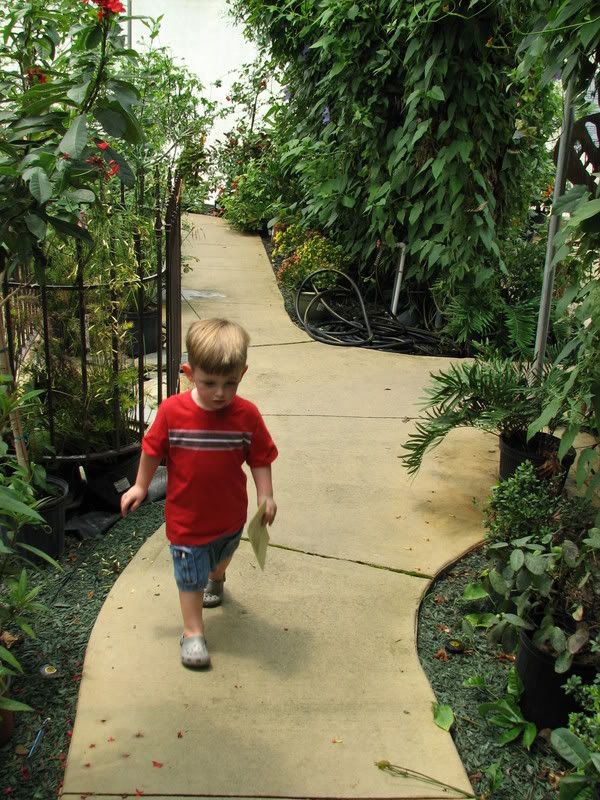 Luke wasn't being to social towards the camera this morning. Every time I came near him he told me "no camera" and proceeded to look down. Humph.
There was an area where you could touch the butterflies and attempt to feed them off of your finger. They had cups of gatorade that you dipped your finger in and then chased around the poor guys that were in the "refueling station." Needless to say, they didn't really want the gatorade.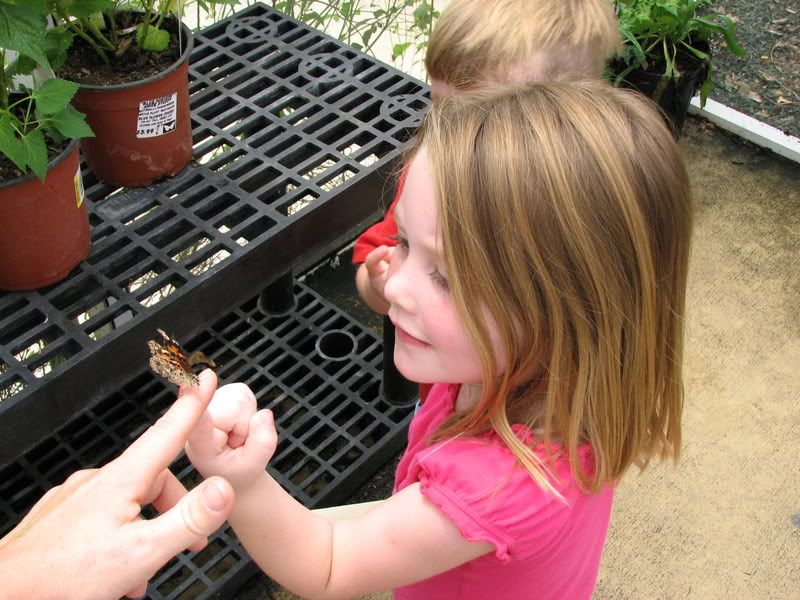 We had one guy that rested on our finger but he didn't stay for long!